OUR MISSION
Since 2016 the Matra Électronique's Start-up Attitude process contributes to the innovative projects of tomorrow by supporting young start-ups. Our world is full of human talents and innovative ideas, we have decided to support these men and women who are committed to moving our world forward.
Applications
OUR COMMITMENTS
1 / Our know-how at your service

Matra Électronique has more than 45 years of experience in the production of high quality electronic solutions with high technological content for defense, space, aeronautics, health, security, energy, etc.
2 / By your side throughout your development

Through this approach, Matra Electronique provides designers of innovative electronic products with a modular and "turnkey" service integrating prototyping, industrialization and production.
3 / Financing solutions
Because a project requires resources, Matra Électronique is committed to invest in your project. To enable project sponsors a benefit of 20% tax credit on expenses related to the design of prototypes or pilot installations of new products, Matra Electronique holds the Innovation Tax Credit approval. More about the CII.
Our Start Up Attitude process allows us to:
Contribute to the success of innovative concepts
Participate in the creation of new technologies
Support start-ups, flagships of the industry of tomorrow
So if you are one of those who want to change the industry,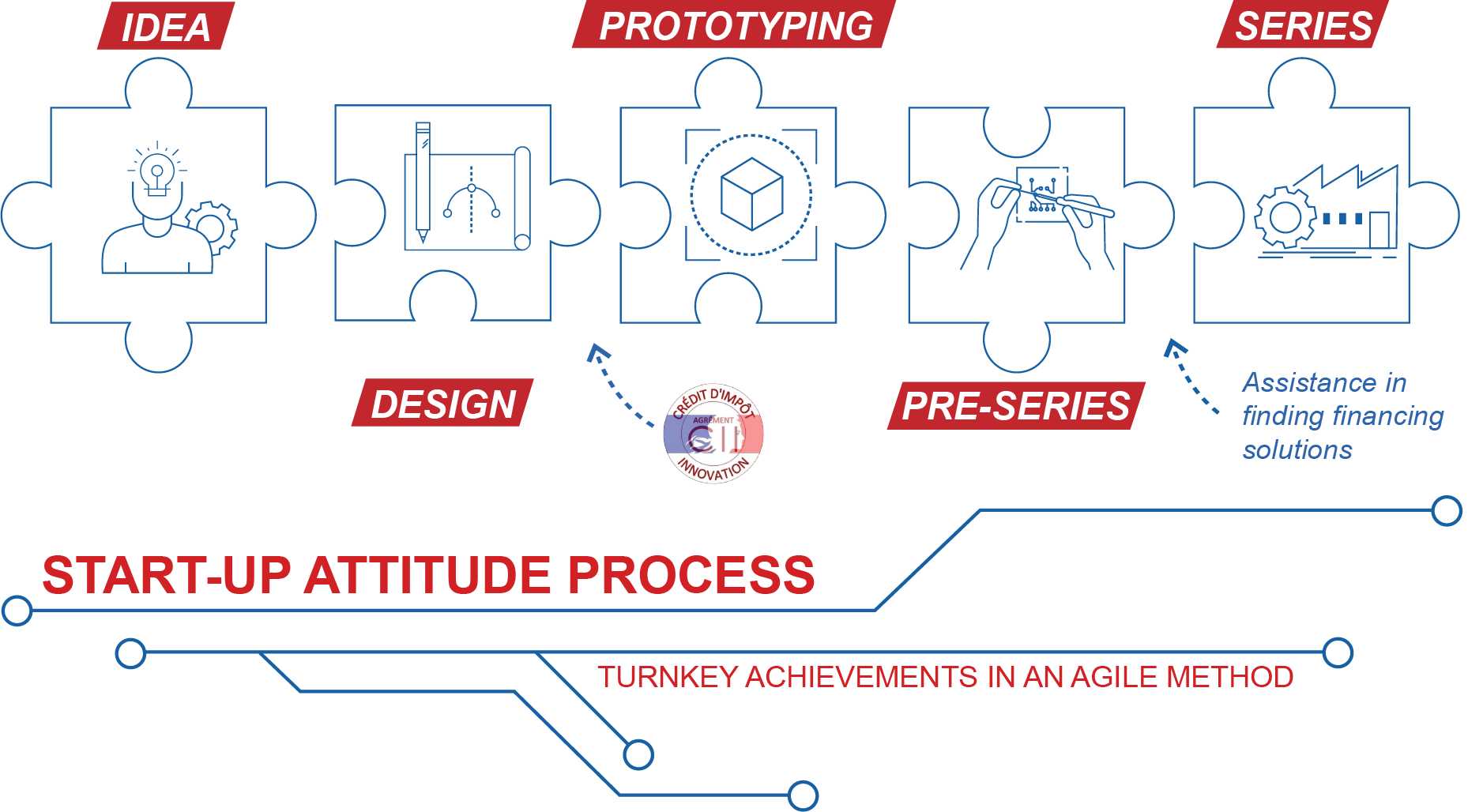 News