Our integrated management system
In 2019 at Matra Électronique, we carried out the redesign and implementation of our Integrated Management System based on 3 processes
Leading the company
Developing the activity
Delivering to the customers
Satisfying our customers and meeting our commitments Quality – Safety – Environment – Costs – Deadlines are at the heart of our new IMS.
Notre Système de Management Intégré fonde ses normes sur les certifications :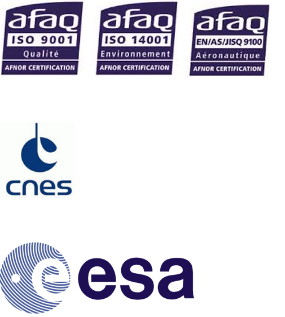 Our health safety environment policy
Matra Électronique's HSE policy sets out to protect the health and safety of all our employees while maintaining a deep respect for the environment. For us, HSE issues are just as important as our company's quality and competitiveness.