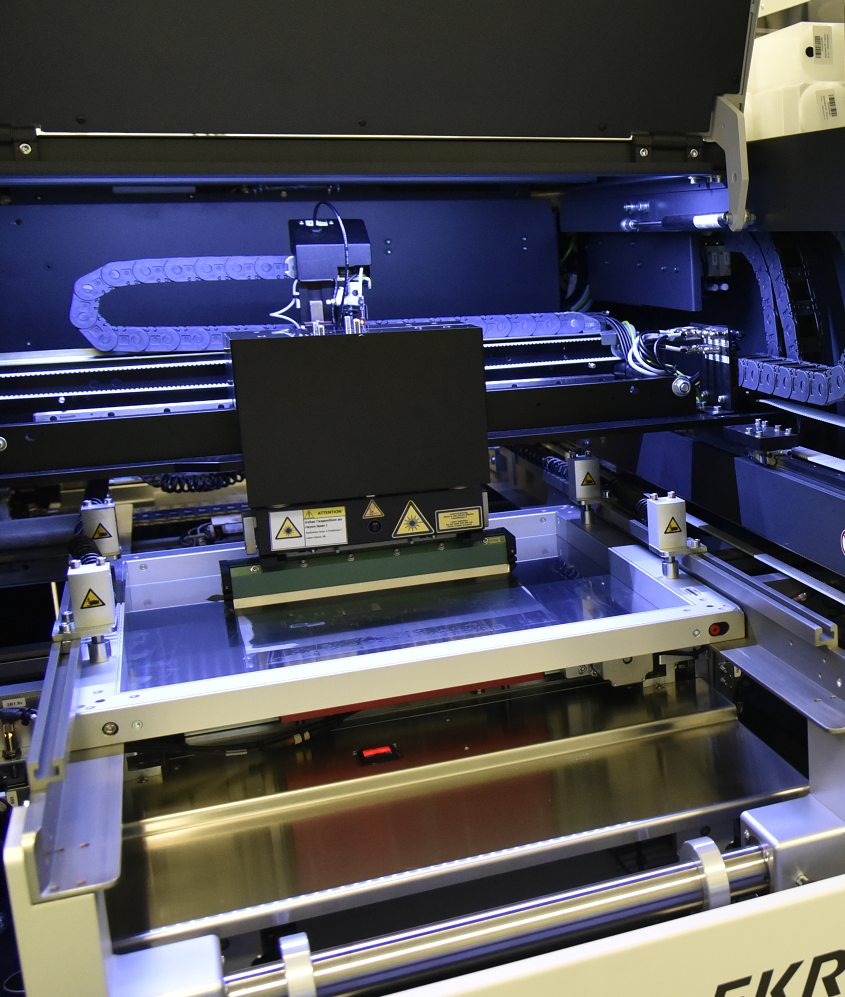 From specifications to production start-up
The specifications are drafted and tests carried out before validating the selection of the means. Once received and installed with the help of the suppliers, the methods teams intervene / step in to carry out the calibration, the  production start-up and the operator training The Health, Safety and Environment department also intervenes for the removal of risks, safety training at the workstation before issuing the authorization to start production. Last step, the connection of the new means to our industrial supervision tool, keystone of our connected factory, by the IT department.
Preventive management of the machine park
Once put into production, the means integrates the annual maintenance plan which defines the preventive checks, logs the interventions and guarantees the maintenance in operational conditions of the means. Our team being trained by machine suppliers and reinforced by service providers who are experts in their field, they are therefore very independent in their missions. We also take care of maintaining our production infrastructures in operational conditions. The teams dedicated to infrastructures are trained to intervene in controlled environments, specific networks such as nitrogen or AHU (air handling unit). Our investment policy and its implementation process offer our customers the comfort of a secure and controlled 4.0 production tool.
Investments and innovation are at the heart of Matra Électronique's industrial strategy. In this sense, our investment policy is ambitious and rigorous. It contributes to improving the connectivity and productivity of our industrial facilities, managing obsolescence and securing our fleet of resources. Our investment approach is fueled by our "Factory of Future" roadmap which defines the technological building blocks to be implemented in our manufacturing process. The implementation of an investment begins with active technological watch as well as benchmarking involving the entire Project team: maintenance, methods, purchasing, HSE and IT.
Discover
video