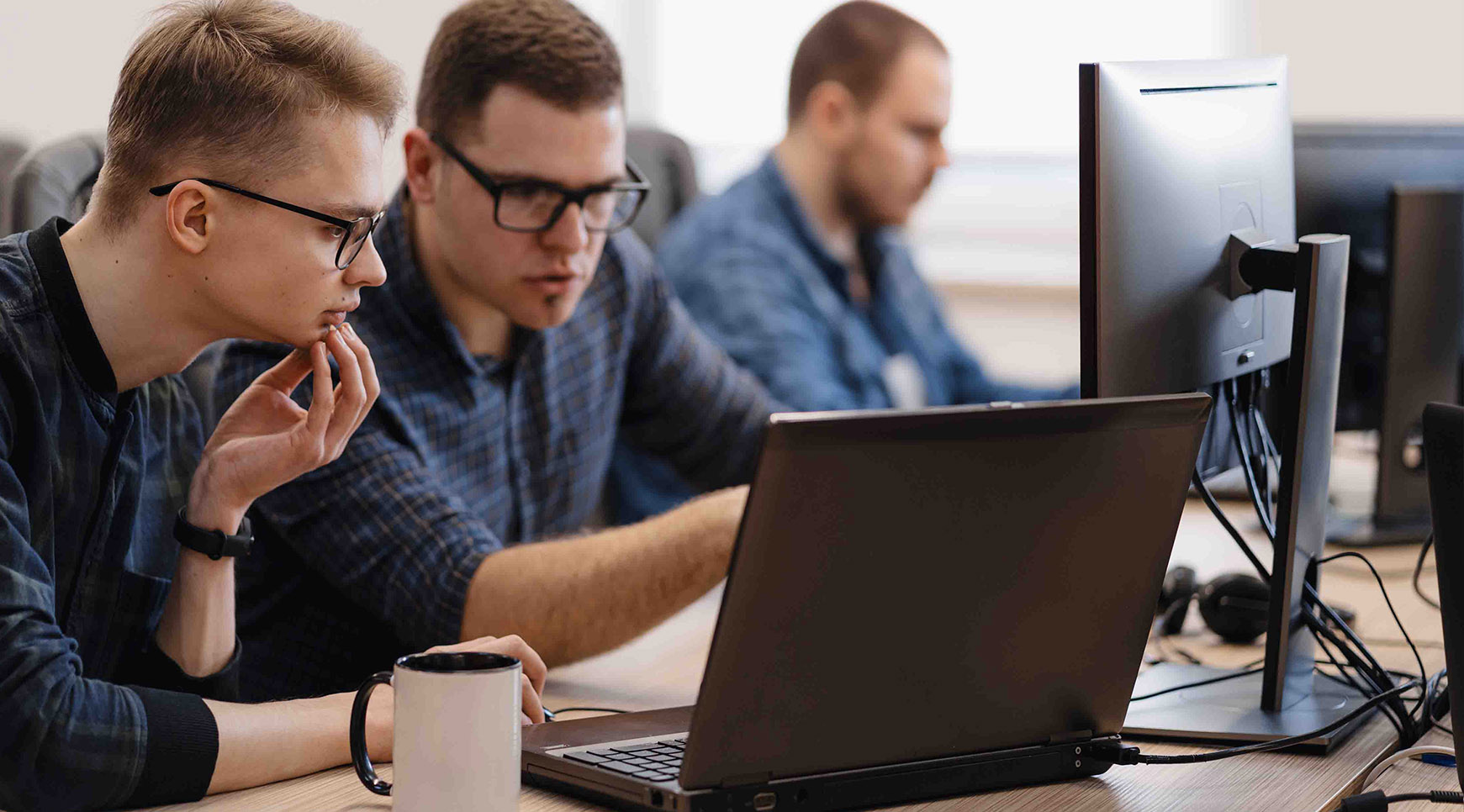 WORK-STUDY PROGRAMS WITH MATRA ELECTRONIQUE
By putting training at the heart of our HR development strategy, we want to sustainably develop our relations with schools and allow students to get to know our company better.
Almost all of our services have interns : design office, supply chain, production, metrology, methods, tests, business and quality, but also support functions such as finance, continuous improvement, human resources and even IT department.
Our interns are preparing diplomas from Associate's Degree to Master's Degree, in very various fields with around fifteen different schools.
They are under the responsibility of a tutor whose role is to share his knowledge and support them throughout the year in the discovery of the profession.
Be an interne at Matra Électronique means:
Join a dynamic and innovative company
Discover the advanced electronics industry dedicated to Defence, Space, Aeronautics, Healthcare and Innovations fields.
Meet various and experienced job profiles
Prepare your future
This professional immersion offers the opportunity to pursue a career at Matra Électronique.
Welcoming work-study students is a corporate social responsibility. The objective of this training system is to allow young generations to get experience and help their professional integration.
Discover
video