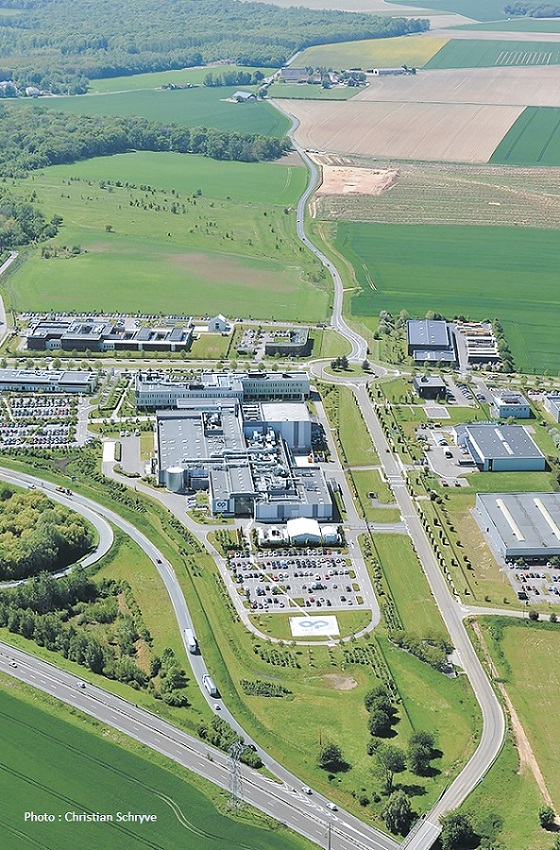 A TERRITORIAL ANCHORING FOR THE FUTURE
Preserving wealth
Matra Électronique has chosen to locate its new industrial site, less than 10 kilometers from the current site in the business activities area of the Bois de Plaisance at Venette in Oise. This decision reflects our willingness to keep our electronic know-how in France and to preserve the living conditions of our employees, the first asset of our company.
Improving accessibility
Based less than 5 minutes from the A1 highway, the new production site will improve accessibility for its visitors and employees. The area of the Bois de Plaisance, dedicated to service and industrial companies, is in full expansion and materializes a strong employment catchment. The road network is redeployed in order to meet all needs, both for employee mobility and for flow of goods. In addition, the future site offers a lifestyle with attractive services and shops.
Le Grand Compiégnois, Territoire d'industrie
Le Grand Compiègnois*, labeled "Territoires d'industrie" in November 2018, offers Matra Électronique a common workspace meeting the major challenges of its development. In addition to the benefit of business synergy, locating in this aera, with a clearly identified industrial challenge, makes it possible to mobilize the State's support, its agencies and local authorities, in a coordinated manner.
As the historic site at Lacroix Saint Ouen dates back to 1949, Matra Électronique has taken into consideration the directions to be taken in order to establish a sustainable strategy for the development of its industrial tool and to continue to meet all the needs of its current and future customers. At the end of an analysis carried out on the future of the current site, the management decided to build, in a different location, a new production tool that is innovative, agile, responsible and with full capability.