« Welcome to the website and digital showcase of Matra Électronique, flagship of the French electronics industry. For more than 45 years, we have relied on a very strong territorial anchoring, beautiful human values as well as a common sense of commitment which allow us to always provide more solutions to the needs of our customers.
Managing Director since January 1, 2021, I had the privilege of joining Matra Electronique 5 years earlier in various functions which allowed me to discover the know-how and the passion of the women and men who make up the wealth of our enterprise.
I am therefore particularly proud to represent it and to carry its values of Passion, Excellence and Skills, true pillars of our corporate culture that I wish to preserve, while initiating the changes necessary for the development of our activities.
Our staff has undergone considerable renewal in recent years, but it remains nonetheless committed and concerned with ensuring optimal quality of service. I was particularly impressed by their attachment to their company, its culture and its development. Whatever their function, they work every day for the success of Matra Électronique.
In this collective dynamic, we are pursuing together the deployment of strategic projects, among which we can cite the Horizon project, our new factory placing 4.0 at the heart of its design. This project marks a major step in achieving our ambition: to design an innovative, exemplary and sovereign French industry.
A wholly-owned subsidiary of MBDA France, we are keen to strengthen our position as experts on projects with high sovereignty issues involving hardened electronics. We are also committed to developing our range of services to best support all our partners at each stage of their projects. It is by developing our range of services that we are pleased to support activities in areas such as New Space, Green Tech and Security. Our customers are numerous, their projects are varied but all are looking for a partner combining flexibility, solidity and excellence to meet their technical and technological challenges.
The Matra Électronique Management Committee is hard at work to support the evolution of our strategy.
In this vein, communication is also getting a facelift. Of rather discreet culture and nature, we communicate little about our activities and our know-how. We are now putting the men and women who work at Matra Électronique in the spotlight, highlighting all of their skills of which we are so proud. It is these skills that allow us to be one of the few players in the market offering such comprehensive and efficient services, ranging from studies to maintenance in operational conditions, on extremely varied projects and products.
I now invite you to discover Matra Électronique through our new website and for those who already know us, to rediscover us.
Enjoy your visit. »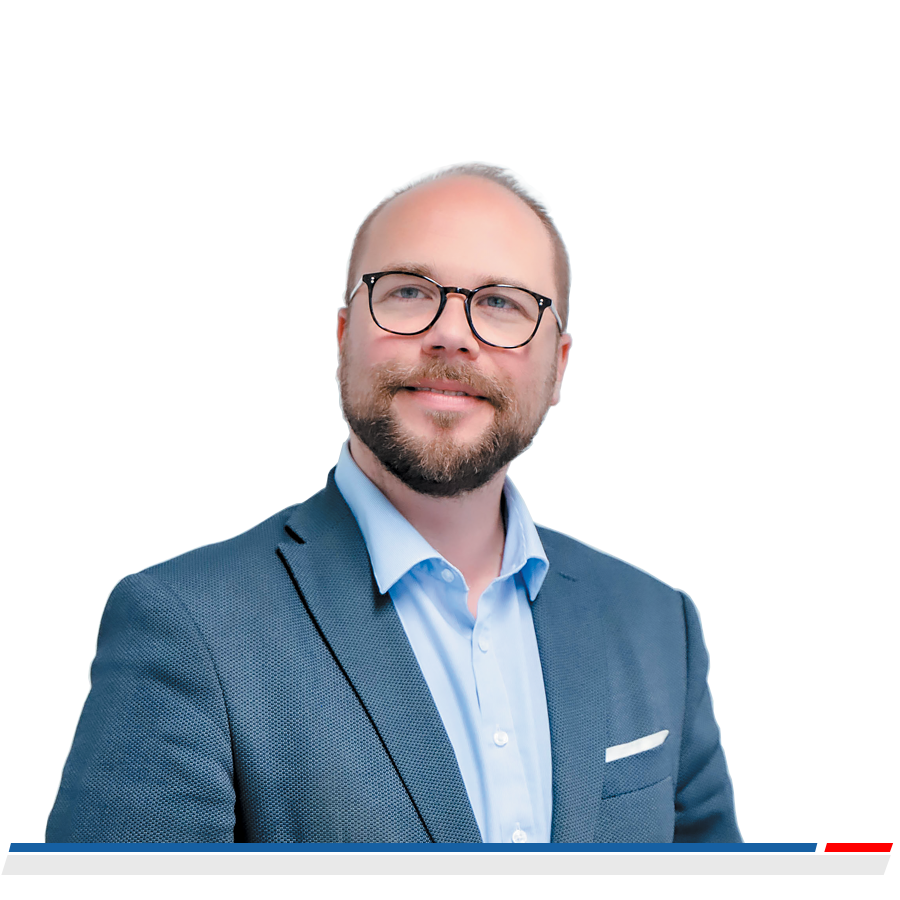 « Whatever their function, they work every day for the success of Matra Électronique. »
Julien Marie, Managing Director of Matra Électronique