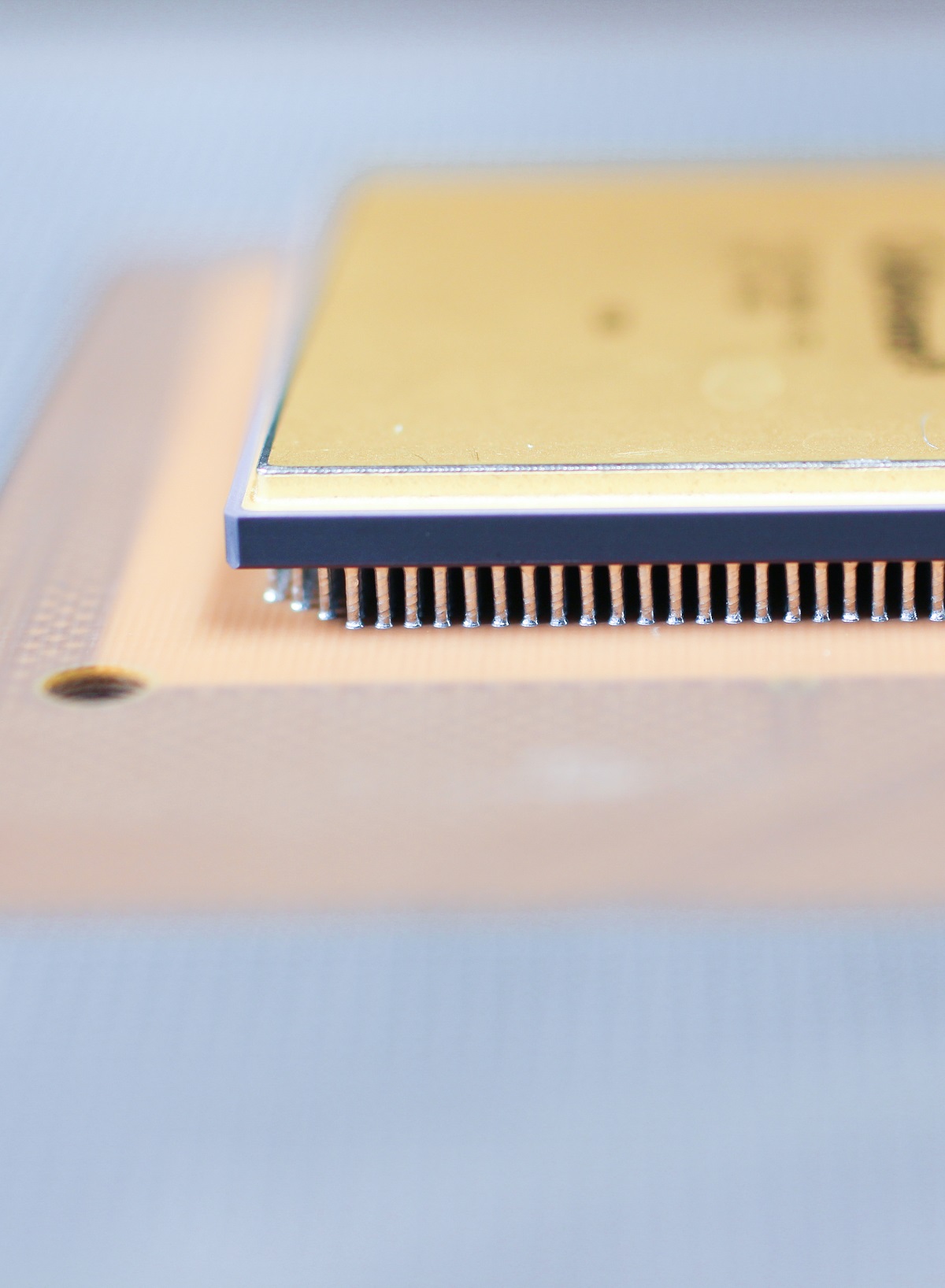 MATRA ÉLECTRONIQUE QUALIFIES TWO NEW CGA COMPONENTS
CCGA (Ceramic Column Grid Array) units are integrated circuits in ceramic equipped with connection in column, intended to be soldered to a printed circuit by surface mounting. This type of unit incorporates a matrix of columns, which allow the thermal constraints of the integrated circuit to be compensated for with respect to the PCB. They differ from BGAs (Ball Grid Array), in the form of balls, by their high mechanical and thermal resistance in extreme environments.
The performance of these components is necessary for the design of equipment dedicated to space missions.
Concerned meeting more and more the evolving needs of our customers, we carry out a permanent technological watch. This allows us to qualify new CGA components as soon as they come out on the market.
Latest arrivals at Matra Électronique, the CG625 and CF1752 from MANO XPLORE! They join the long list of technologies mastered by our teams:
MCGA349
CCGA472
CG624
CF1144
CCGA255
CG1657

New !

 CG625

New !

CF1752
For more information about our expertise in electronics dedicated to the space and new space sectors, contact our sales teams.
As electronic equipment manufacturer approved by CNES and ESA, Matra Électronique continuously enriches its mastery of CGA technologies.