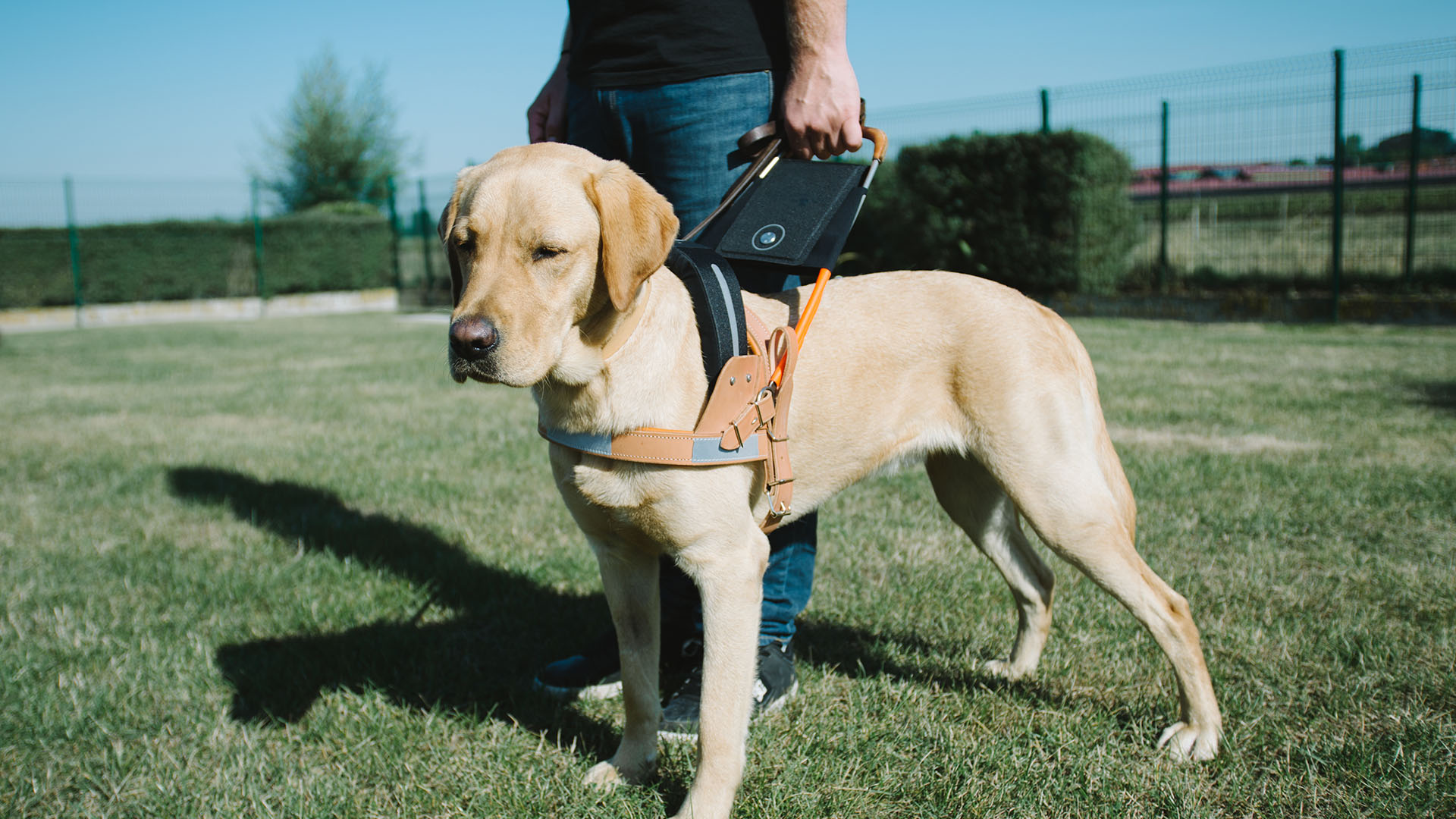 MATRA ÉLECTRONIQUE, PARTNER OF THE GALIDOG PROJECT
Supported by the Association "Chiens Guides d´Aveugles", this project aims to offer more freedom and security to blind or partially sighted people in their travels with a unique technology combined with a guide dog.
This innovation is based on geolocation and route calculation technology that can be controlled from a mobile application. The instructions for the route are communicated to the guide dog by a vibration system attached to his harness. Therefore, the user can move with confidence on new routes and gain autonomy.
Matra Électronique is proud to have supported T'INNOV in making this innovation a reality for the visually impaired.
As part of its "Start-up Attitude" process, Matra Electronique supported T'INNOV in the development of the GALIDOG project, the world's first connected guide dog.