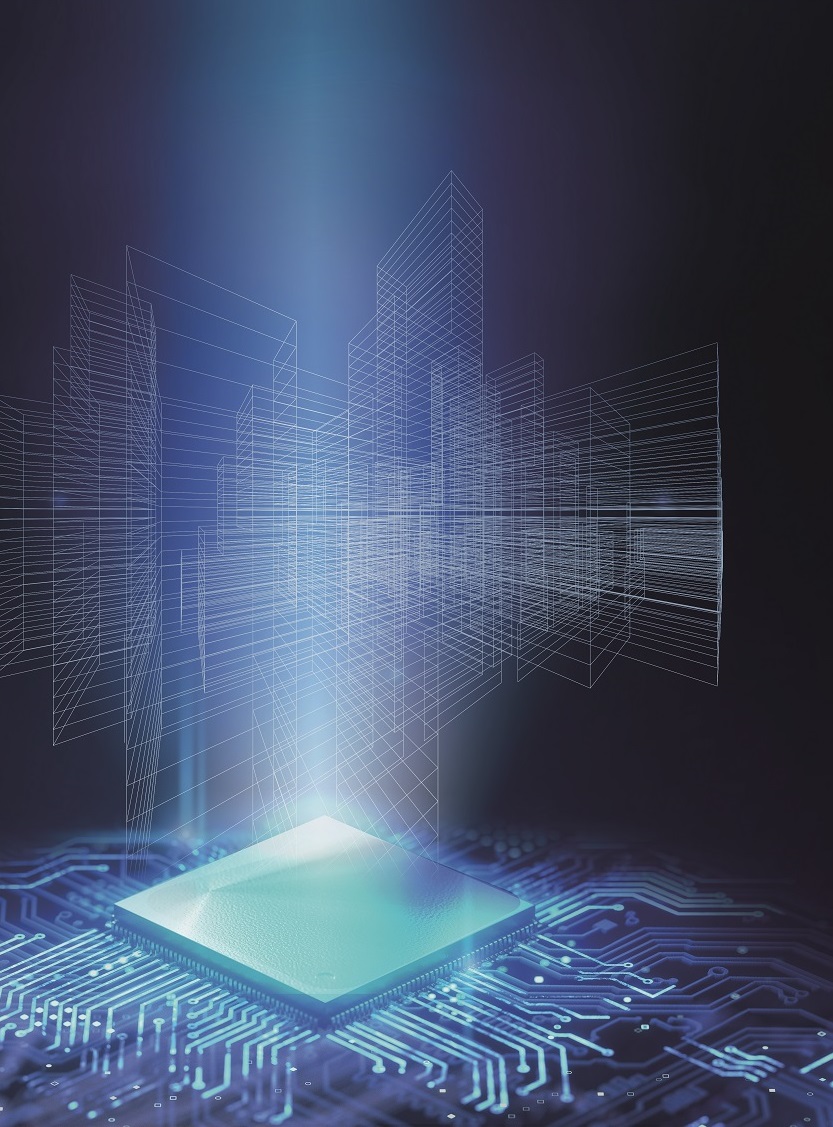 MATRA ELECTRONIQUE STARTS THE CONSTRUCTION OF ITS FACTORY OF THE FUTURE
To cope with the aging of its infrastructure dating from 1949 and the isolation of its production site, Matra Électronique questioned the directions to be taken in order to sustain and develop its activities and jobs. Following an analysis carried out by an external firm, the management made the decision to build, in a different location, a new industrial tool that is innovative, agile, responsible and adapted to the current and future needs of its customers and its employees.
Innovation and people, the heart of industrial strategy
Connectivity, digitalization, robotics, cobotics, collaborative engineering, or even digital twin, these multiple levers guide its deployment in the era of the electronics industry of the future. With people remaining at the center of this business project, all staff are involved in a collaborative design mode through internal task forces: Green Belts community, employee ambassadors, etc.
Considering the quality of life at work as a stake in its human resources policy, the new Matra Électronique factory is deployed around the axes of improving working conditions, professional development and the living environment.
A historical and future establishment
The realization of this project began in April 2021 with the start of construction work aimed at moving in during the winter of 2022. The site of nearly eight hectares is located in the Bois de Plaisance de Venette business park in Oise, less than 10 kilometers from the current site. The overall budget for this work is 40 million euros.
As a historic local employer, Matra Électronique has chosen to set up in the Bois de Plaisance business park in Venette in the Oise, the new major heart of the economic activity of the Grand Compiégnois, labeled "Territoire of industry".
By pursuing its long-term development, the company is thus part of the economic dynamism and national sovereignty of the French electronics industry.
In order to meet its development ambitions, Matra Électronique is adopting a sustainable, ambitious and collaborative strategy by building a state-of-the-art factory by 2022.
Discover
video